See all your projects in one simple list
The list view allows you to see as many, or as few, projects as required.
Sort according to portfolio, project type, priority or any of the other parameters that are deemed important to your organization.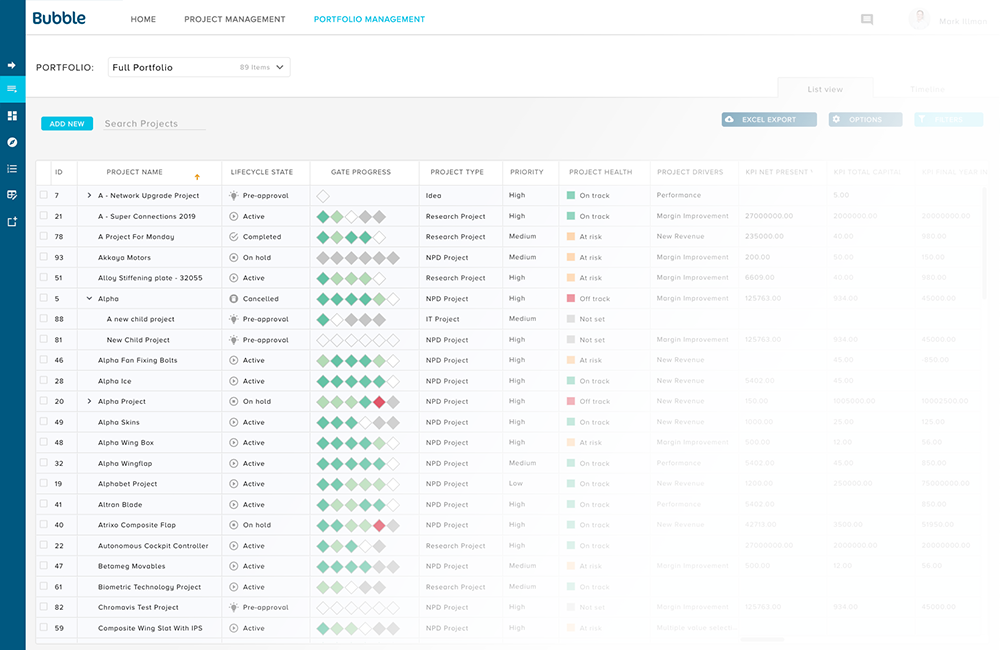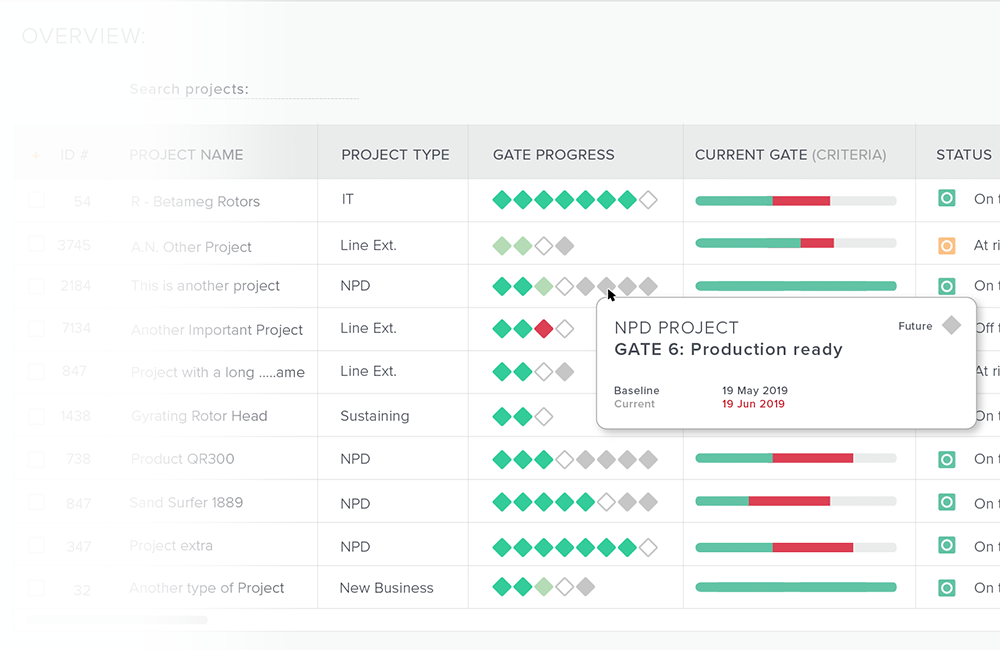 Build in your preferred gate process
The gate manager tool allows you to build in as many gate models as you need for your different project types.
Define your Gates with pre-set deliverables and criteria and organize these by function or workstream.
Keep control of Agile development cycles
Our Agile development tool allows project managers to execute as many agile cycles as they need in order to reach the next project stage.  Agile cycles have hypotheses, test plans and results, to keep the planning disciplined and organized.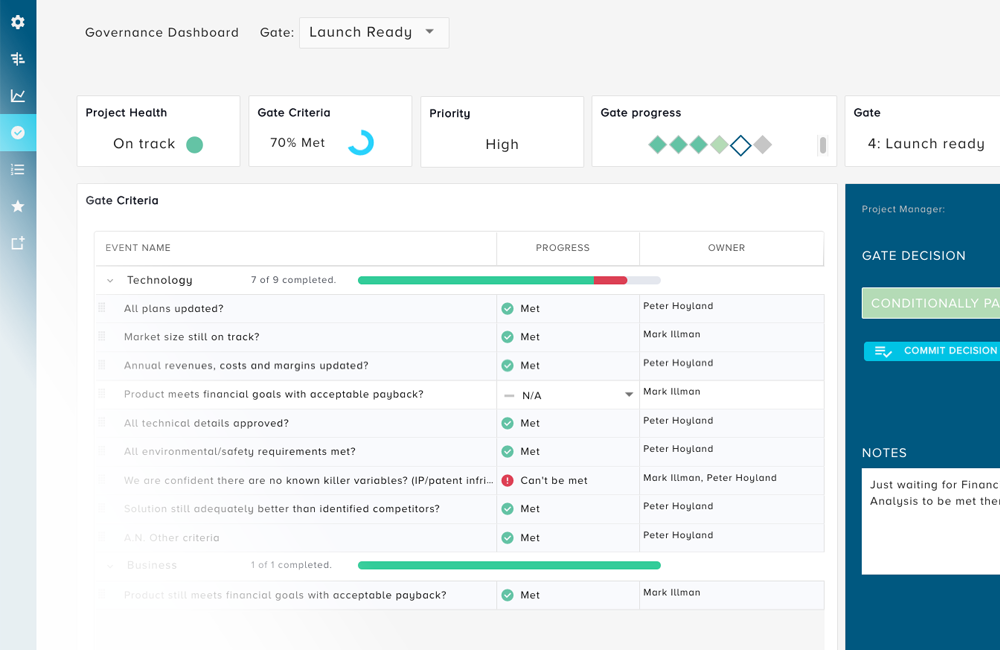 Fact-based gate approvals
Gate approvals are based on a management judgement of the project status, but this is supported by total clarity of the status of every gate deliverable and criteria.
True fact based decision making.
Create personalized task lists
Each user can see and sort a list of personal tasks according to the projects, departments or portfolios they work with.
Upcoming activities can be shared and even re-assigned with ease, and completed activities get rolled up to the system level.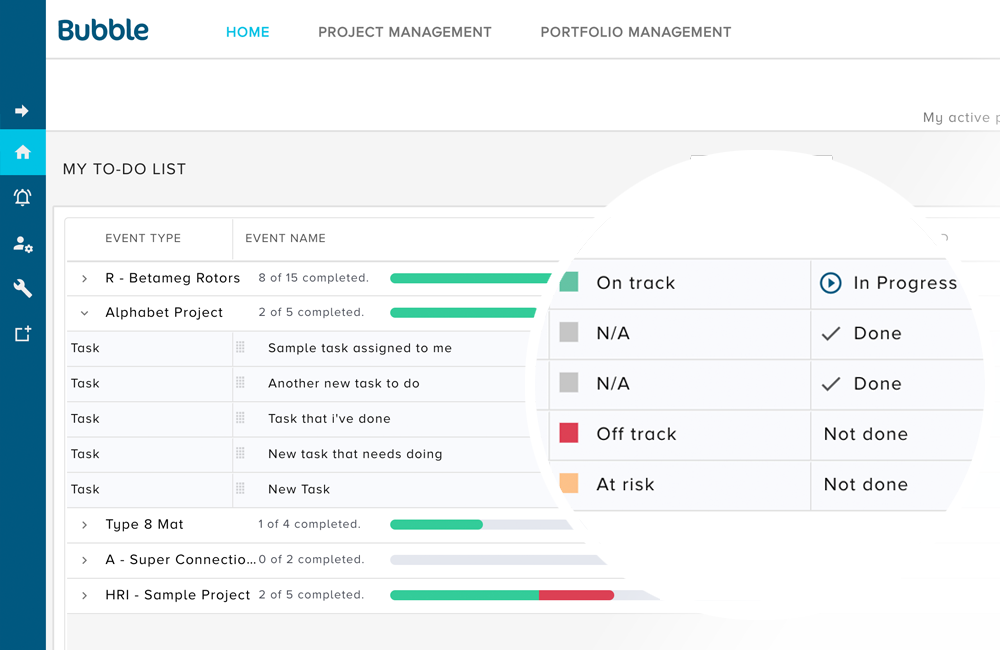 Keep track of financial models and metrics
With a single click, Bubble PPM™ can upload your financial business case and track any changes over the project lifecycle.  There is no duplicate data entry and no restrictions on the levels of detail.
The Project financial modelling can range from a simple table of a few KPIs to a comprehensive, multi-region, multi-currency, P&L and cash flow forecast.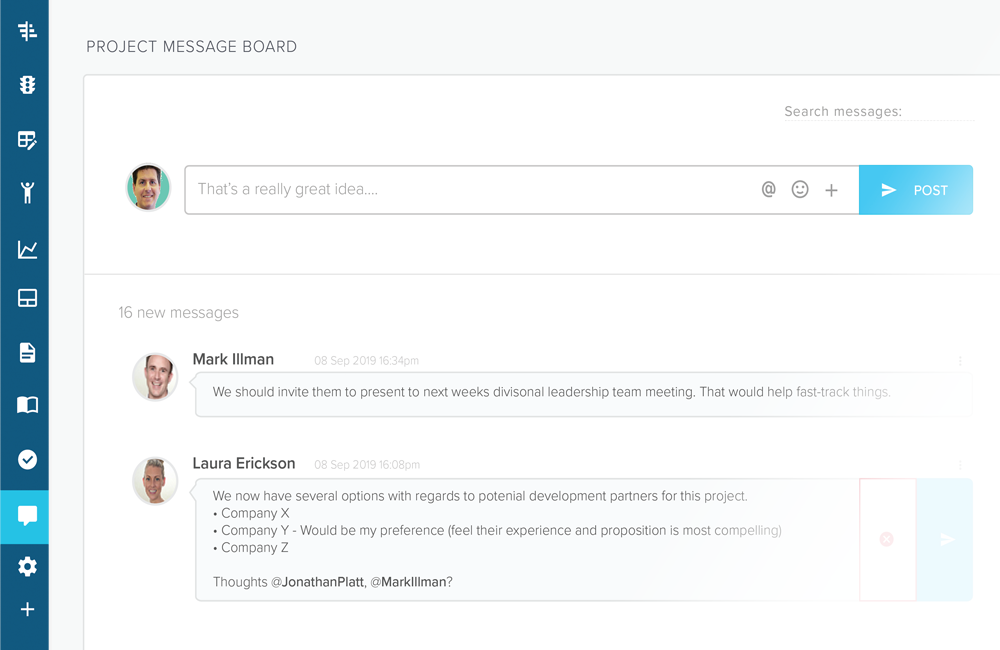 Project collaboration tools
Bubble PPM includes message boards, notifications, and digest tools that help you work across divisional, geographical, and company borders.
With a dialogue-based approach to project delivery becoming ever more popular, learn more:
Strategically position projects in the portfolio
Defend core markets, target new niches, or support value engineering exercises by comparing the balance of important project attributes.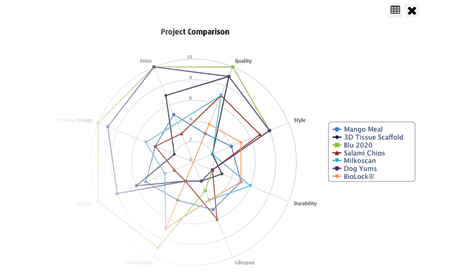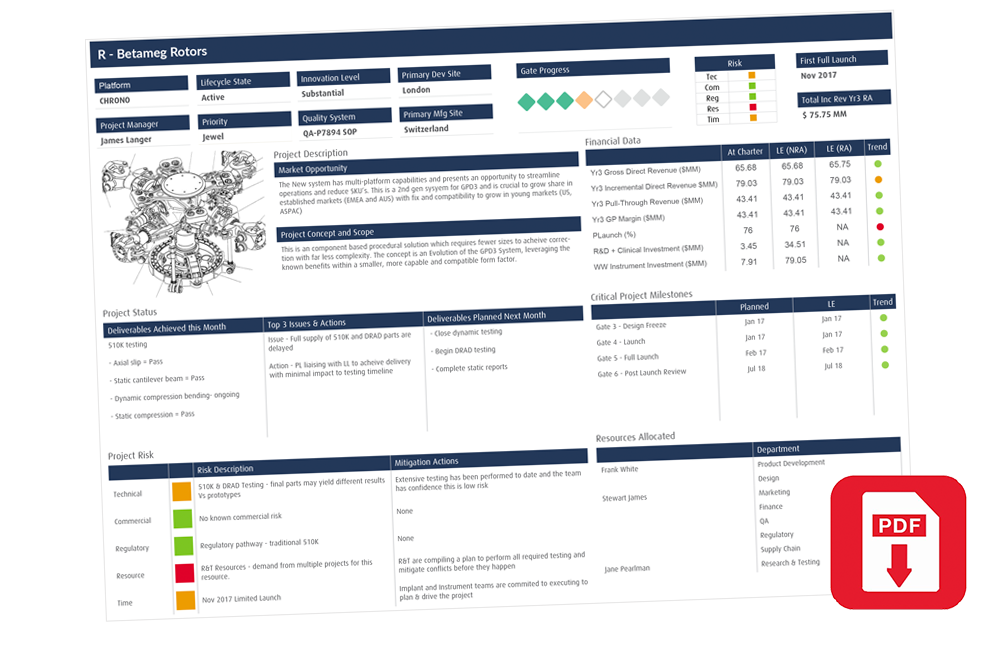 Simplify project status reporting
Send Project-on-a-Pagesm summaries, either for an individual project or for any portfolio.  Use these to rapidly review status during monthly updates.
These project updates are always live and always available, so senior management can obtain a presentable report any time of day or night, without adding to the workload of the team.
Alongside features that "truly make life easier"
Real-time metrics

Automated reporting

Governance and process templates

Collaboration and communication tools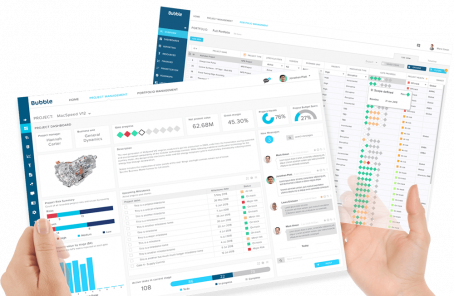 Want to improve your Gate Process?
Let us show you how