Remote working tools
Bubble PPM helps you manage remote teams and overcome the complexities of a distributed workforce.
Promoting a clarity of purpose and facilitating collaboration across geographical or other barriers, it becomes your single source of truth.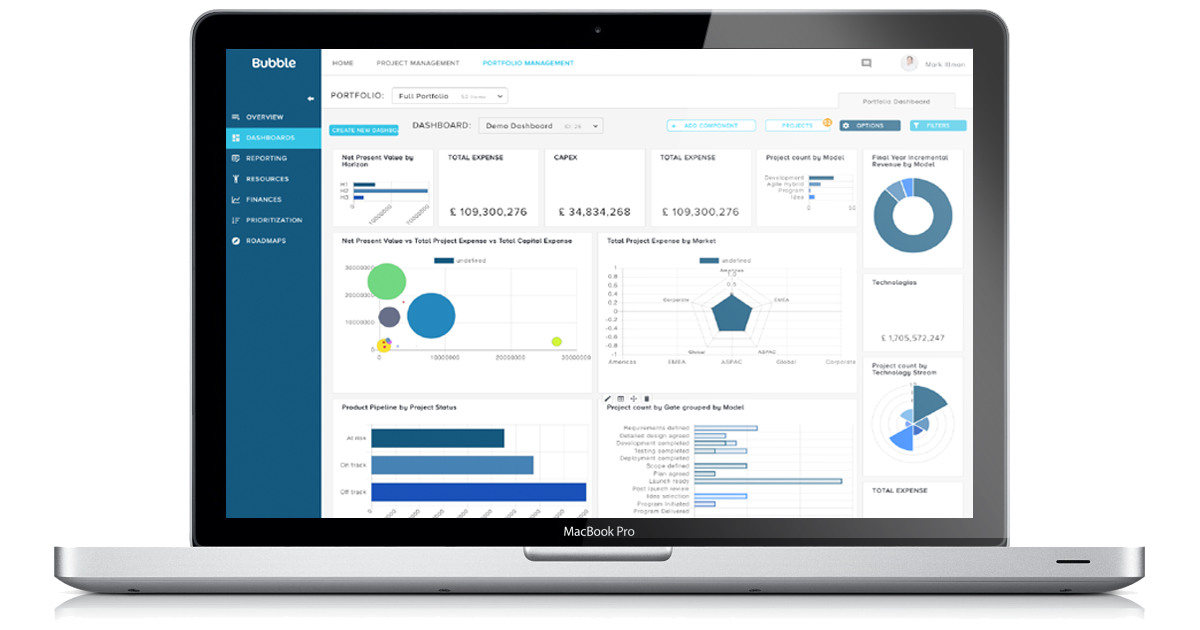 Helping remote and virtual teams collaborate more effectively
Bubble PPM provides a single integrated environment for planning, managing, and delivering multiple projects collaboratively. Track, manage, and report on the progress and status of all your projects in real-time – wherever you are in the world.
Click the tabs below for more information:
Coordinate remote teams, activity, priorities, and more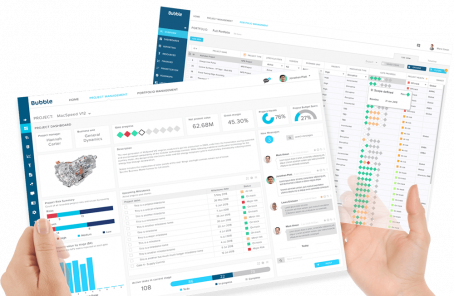 Project and portfolio dashboards

 
Fully configurable dashboards help internal and remote employees track the status and progress of their projects, portfolios, tasks, or other performance indicators through:
+ Strategic roadmaps
+ Company and personal dashboards
+ Portfolio lists and project delivery timeline views
Quickly communicate and manage risks & issues affecting the portfolio
View all project status, risks, and dependencies across various dimensions. Dive into the detail of a specific challenge, directly from your dashboard.

Analyze and track KPIs with ease
Manage many processes or projects in tandem and track delivery according to priorities, dependencies, or other drivers.
Process measurement tools allow you to spot, analyze, and continuosly refine process blockers and bottlenecks.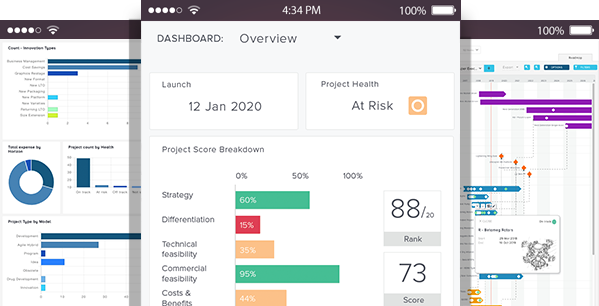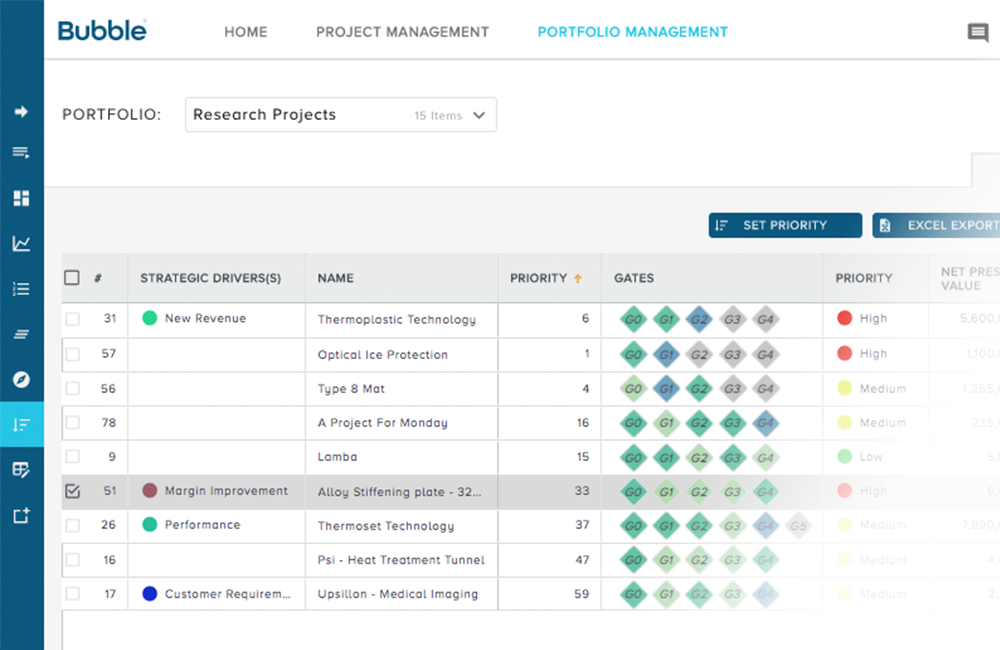 Ensure everyone's priorities are clear at all times
Prioritize projects according to expected benefits, costs, feasibility, and other factors.
Changes are instantly reflected throughout the application, ensuring a common understanding of priorities across the organization at all times (even when your strategy changes).
Report progress and keep everyone informed
Keep projects on track, using status & progress indicators
Monitor the progress and status of all your projects in real-time even when your or your teams are working remotely, helping you to ensure that project requirements are met well before key meetings or milestones.

Govern projects remotely
Bubble PPM helps you strengthen project governance.
Make fact-based decisions when hitting key project milestones and improve process consistency and compliance by embedding your best practices and Key Performance Indicators (KPIs) within the platform.
Decisions are instantly reflected across the portfolio and can be communicated to the project team via automated notifications and alerts.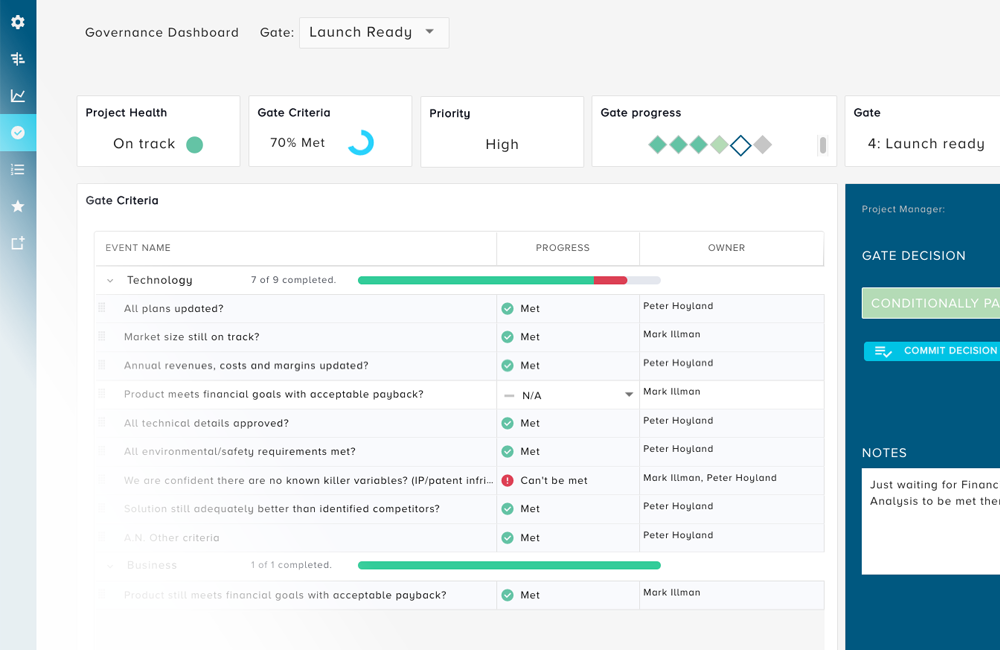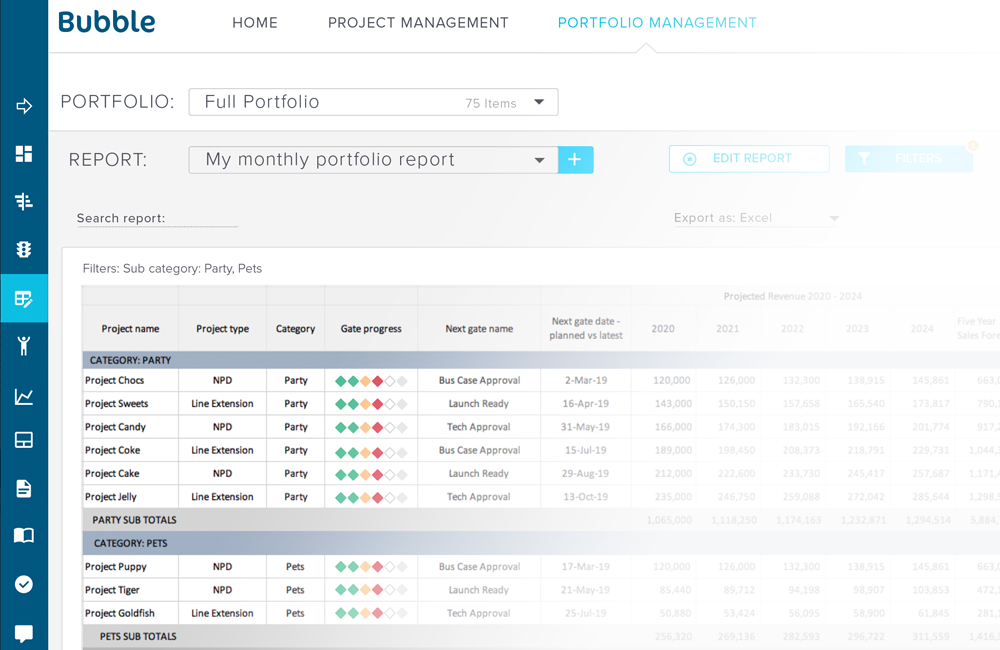 Quickly create and share reports
Real-time, automated project reporting saves users an average of one day per week.
Report with a single click or use the reporting module to quickly share summaries for any number of selected projects. Automate any reports that need to be created or distributed at fixed intervals.
Send formal and informal communications
Bubble PPM includes message boards, notifications, and digest tools that help you work across divisional, geographical, and company borders.
With a dialogue-based approach to project delivery becoming ever more popular, learn more: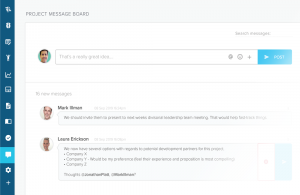 Whether you deliver the top-level strategy, or the projects that drive success
Bubble®PPM software is designed to make your job easier!