Innovator™ PPM
|
 Key Capabilities
Strategic Portfolio Planning
Our roadmapping tool allows you to translate business strategy into technology and product roadmaps, as well as allocating and managing budgets to optimize your investment.
Portfolio
Management
Live portfolio dashboards provide visibility and control of your project pipeline. Facilitating scenario plans, they enable you to optimize portfolios within budget constraints.
Resource
Management
Integrated capacity planning enables you to manage resource levels and avoid bottlenecks.  Simple time recording helps continuously improve resource forecasting.
Project / Phase-Gate Management
Embed your development process into Innovator, enabling you to quality assure project execution, maximize productivity, reduce risks and shorten time to market.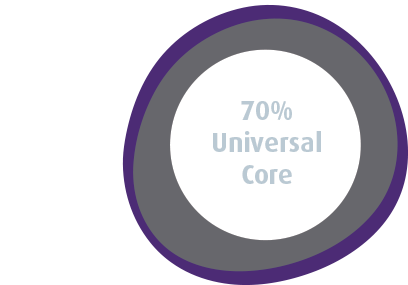 Fantastically Configurable
Our enterprise deployment model comprises a highly versatile core which can be enhanced with custom configurations.  This allows our system to be closely tailored to each customer's unique business and processes. 
Improves Innovation Productivity
It's important to ensure the Project Portfolio Management solution you're considering has the features your team needs to bring projects from conception to completion.  At Bubble we firmly believe that the right tools and processes can have a huge impact on innovation success.  Enabling leaders and teams to maximize portfolio value, Innovator™ is proven to dramatically improve productivity and optimize project delivery.
Your Always up-to-date, Single Source of Truth for Fact-based Decision Making!