Privacy policy
This Policy explains when and why we collect personal information about people who visit our website, as well as:
How we use it

How we keep it secure

When we may disclose it to others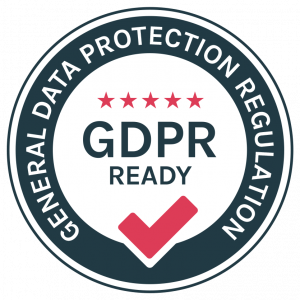 Our promise to you
Bubble is committed to protecting and respecting the privacy of our website visitors.  By using our website, you're agreeing to be bound by the below Policy.   The page is occasionally updated to keep up-to-date with current legislation.
Any questions regarding this Policy, or our wider data privacy and information security practices, should be sent by email using the link below, or by telephone using this number +44 (0)1223 852-664
What you need to know
The Policy below explains when and why we collect personal information about people who visit our website, how we use it, the conditions under which we may disclose it to others and how we keep it secure.  Our software is covered by separate policies which are outlined in our standard software deployment agreement.
Click the relevant section below to expand
The GDPR (General Data Protection Regulation) is a new EU Regulation which will replace the 1995 EU Data Protection Directive (DPD) to significantly enhance the protection of the personal data of EU citizens and increase the obligations on organizations who collect or process personal data. It came into force on 25th May 2018.
Requirements of GDPR
Personal data must be processed lawfully, fairly and transparently.
Personal data can only be collected for specified, explicit and legitimate purposes.
Personal data must be adequate, relevant and limited to what is necessary for processing.
Personal data must be accurate and kept up to date.
Personal data must be kept in a form such that the data subject can be identified only as long as is necessary for processing.
Personal data must be processed in a manner that ensures its security.
Further information covering our specific approach to GDPR is available in our GDPR Policies and Procedures overview which is available on request using the means identified above.
We obtain information about you when you use our website, for example, when you contact us about products and services, comment on a blog post, or if you register to receive newsletters.
The personal information we collect might include your name, address, email address, IP address, and information regarding what pages are accessed and when.
We may use your information to:
Carry out our obligations arising from any contracts entered into by you and us;

Seek your views or comments on the services we provide;

Notify you of changes to our services;

Send you communications which you have requested and that may be of interest to you. These may include information about activities, promotions of our company's goods and services;

Process a job application.
We will not sell or rent your information to third parties.
We will not share your information with third parties for marketing purposes.
Third Party Service Providers working on our behalf:
We may pass your information to our third party service providers, agents subcontractors and other associated organisations for the purposes of completing tasks and providing services to you on our behalf (for example to deploy our software). However, when we use third party service providers, we disclose only the personal information that is necessary to deliver the service and we have a contract in place that requires them to keep your information secure and not to use it for their own direct marketing purposes. Please be reassured that we will not release your information to third parties beyond Bubble Ltd for others to use for their own direct marketing purposes, unless you have requested us to do so, or we are required to do so by law (for example, by a court order or for the purposes of prevention of fraud or other crime).
We may transfer your personal information to a third party as part of a sale of some or all of our business and assets to any third party or as part of any business restructuring or reorganisation, or if we're under a duty to disclose or share your personal data in order to comply with any legal obligation or to enforce or apply our terms of use or to protect the rights, property or safety of our customers. However, we will take steps with the aim of ensuring that your privacy rights continue to be protected.
You have a choice about whether or not you wish to receive information from us. If you do not want to receive direct marketing communications from us then you can select your choices by ticking the relevant boxes situated on the form on which we collect your information.
You can change your marketing preferences at any time by contacting us using the methods/channels outlined above.
The accuracy of your information is important to us. If you change email address, or any of the other information we hold is inaccurate or out of date, please contact us using any of the channels or methods outlined above.
You have the right to ask for a copy of the information Bubble Ltd hold about you (we may charge £10 for information requests) to cover our costs in providing you with details of the information we hold about you.
Security precautions in place to protect the loss, misuse or alteration of your information.
When you give us personal information, we take steps to ensure that it's treated securely. When you are on a secure page, a lock icon will appear on the bottom of web browsers such as Microsoft Internet Explorer.
All details (your email address etc.) submitted via the site are transmitted over a secure connection. Once we receive your information, we make our best effort to ensure its security on our systems.
We may analyze your personal information to create a profile of your interests and preferences so that we can contact you with information relevant to you. We may make use of additional information about you when it is available from external sources to help us do this effectively.
Like many other websites, the Bubble Ltd website uses cookies. 'Cookies' are small pieces of information sent by an organization to your computer and stored on your hard drive to allow that website to recognize you when you visit. They collect statistical data about your browsing actions and patterns and do not identify you as an individual. This helps us to improve our website and deliver a better more personalized service.
It is possible to switch off cookies by setting your browser preferences. Turning cookies of may result in a loss of functionality when using our website.
Our website may contain links to other websites run by other organizations. This privacy policy applies only to our website' so we encourage you to read the privacy statements on the other websites you visit. We cannot be responsible for the privacy policies and practices of other sites even if you access them using links from our website.
In addition, if you linked to our website from a third party site, we cannot be responsible for the privacy policies and practices of the owners and operators of that third party site and recommend that you check the policy of that third party site.
As part of the services offered to you through this website, the information which you provide to us may be transferred to countries outside the European Union ("EU"). By way of example, this may happen if any of our servers are from time to time located in a country outside of the EU. These countries may not have similar data protection laws to the UK. By submitting your personal data, you're agreeing to this transfer, storing or processing. If we transfer your information outside of the EU in this way, we will take steps to ensure that appropriate security measures are taken with the aim of ensuring that your privacy rights continue to be protected as outlined in this Policy.
If you use our services while you are outside the EU, your information may be transferred outside the EU in order to provide you with those services.
Hotjar
Our web site may also use the HotJar site recording service. HotJar is a product that has been developed by HotJar Ltd. Hotjar may record mouse clicks, mouse movements, and page scrolling. The information collected does not include any personal data. Data collected by HotJar from the HotJar website is for Bubble Ltd internal use only. The information collected is used to improve our website usability and is stored and used for aggregated and statistical reporting.
HubSpot
On this website we use HubSpot for our online marketing activities. HubSpot is a software company from the USA with branch office in Ireland. Contact: HubSpot, 2nd Floor 30 North Wall Quay, Dublin 1, Ireland, Telephone: +353 1 5187500.
This is an integrated software solution that we use to cover different aspects of our online marketing. This includes, among others: Email marketing (newsletter, together with automated mailings, e.g., for provision of downloads), social media publishing & reporting, reporting (e.g., traffic sources, accesses, etc. …), contact management (e.g., user segmentation & CRM), landing pages and contact forms.
Our registration service enables visitors to our website to find out more about our company, to download contents and to provide their contact information, together with further demographic information. This information, together with the contents of our website are stored on the servers of our software partner HubSpot. We can use it to make contact with visitors to our website and to determine which of our company's services are interesting for them. All information collected by us is subject to this data privacy policy. We use all information collected exclusively for optimizing our marketing measures.
Moreover, we use the live chat service "messages" from HubSpot on some sub-pages to improve users' experience on our website for the sending and receipt of notifications (round chat icon on the lower right edge of the screen). If you consent to and use this feature, then the following data are transferred to the HubSpot servers:
Content of all chat messages sent and received
Context information (e.g., page on which the chat was used)
Optional: Email address of the user (if it is provided by the user via the chat feature)
The legal basis for the use of HubSpot's services is article 6 (1) f) GDPR – justified interest. Our justified interest in the use of this service is the optimization of our marketing measures and the improvement of our service quality on the website.
HubSpot is certified under the conditions of the "EU – U.S. Privacy Shield Framework" and it is subject to TRUSTe's Privacy Seal, as well as the "U.S. – Swiss Safe Harbor" Framework.
Review of this Policy
We keep this Policy under regular review. This Policy was last updated in January 2020 (version 1.1)
Whether you deliver the top-level strategy, or the projects that drive success
Bubble®PPM software is designed to make your job easier!