About us: 15+ years of successful delivery
Bubble are Portfolio Management Experts. We specialize in helping companies to optimize their Innovation Portfolios.  Founded in 1999 we operate in the Medical Device, Food & Drink, Fast Moving Consumer Goods (FMCG / CPG), Aerospace & Defense, Utility, Public and other sectors.  
Starting out as a Management Consultancy, the company has since grown to become a best-in-class software solution provider.  
After 15+ years of innovation success, we're still committed to our founding principles of client centricity, keeping our promises and maintaining passion in our work.
"Top Rated" PPM software
You don't have to be portfolio management experts to have a great portfolio! But the best companies do make use clear and transparent processes to understand, assess, and prioritize their projects.  Bubble Innovator™ software provides enterprise level Project & Portfolio Management (PPM) for Innovation and complex development projects.
A single, always up-to-date, source of truth for fact-based decision-making, Innovator™ not only transforms the way you make decisions, but also improves the way you deliver on the promise!
Software designed by Innovators, for Innovators!
Creating new value requires a special kind of project management. We created our software from the ground up.
With a versatile and configurable core, Innovator™ can be tailored to incorporate
your

processes and unique working practices, while at the same time providing a market-proven framework for portfolio optimization and project delivery.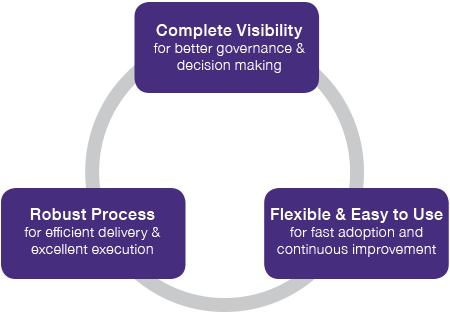 Robust, flexible and usable
Used across the world to manage brand portfolios of hundreds of thousands to billions of dollars, Innovator™ is differentiated by our relentless focus on usability.
Equally strong for both top-down and bottom-up management, we base all our development decisions around:
• Robust process architecture
• Flexible and easy to use functionality
• Complete visibility
Dramatically improve your productivity 
By putting live portfolio data at your fingertips, Innovator™ helps leaders and teams align projects to strategy and balance their pipeline with available resources.
Users of all levels love Innovator's ability to produce standard reports and dashboards at the touch of a button.
Saving an average of 1 day per week, Innovator™ reduces both the frequency and time spent on reporting and meetings.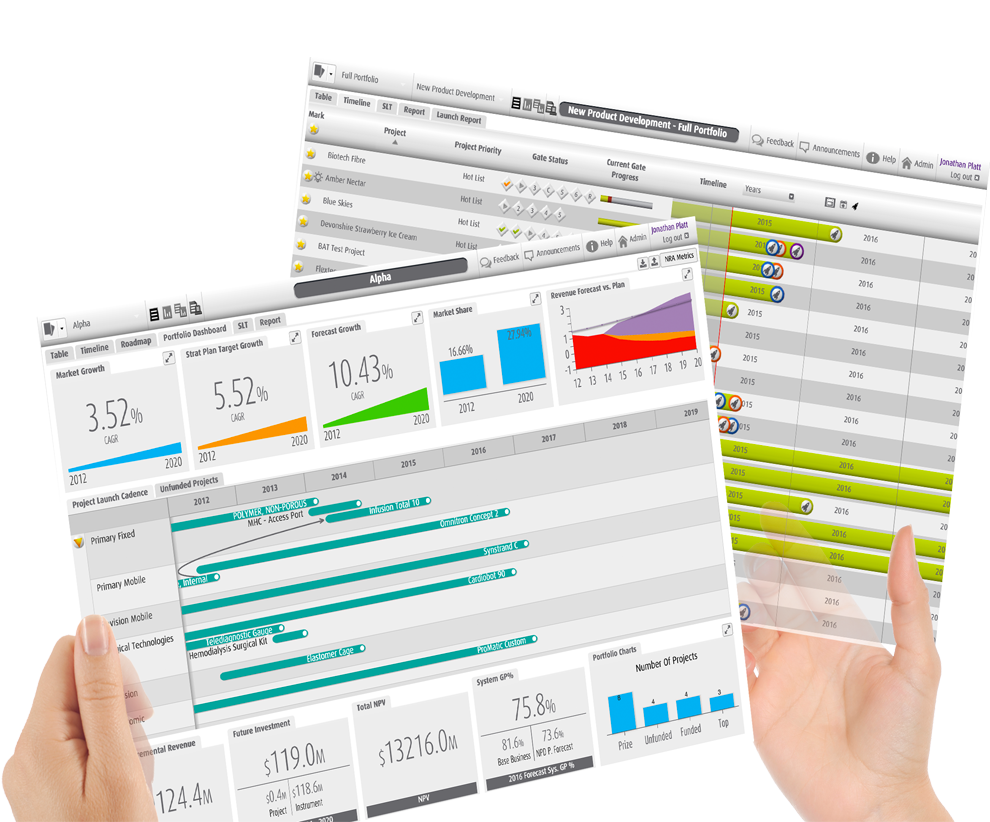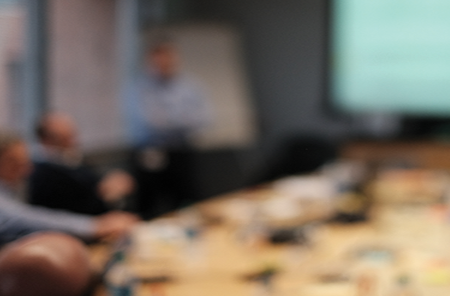 World class decision-making
Easily configurable, Innovator™ improves every element of decision-making and portfolio governance.
It delivers the functionality needed to select the right projects, execute them reliably, and continuously improve productivity.
And provides the visibility and re-assurance that your whole team is focused on what you're going to do, not just what's already been done!
Let us Show you What Innovator™ Can Do