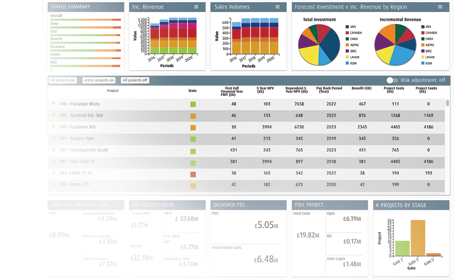 Optimize your project portfolio management process
Create as many scenarios as you like and immediately see the impact on your KPIs.   Use custom scorecards to efficiently evaluate concepts for ranking and prioritization.
Ensure complete visibility
Build dashboards and publish custom reports tailored for each stakeholder.  Reports are always up to date and can be generated as PDFs for ease of distribution, or downloaded into excel for ad-hoc analysis.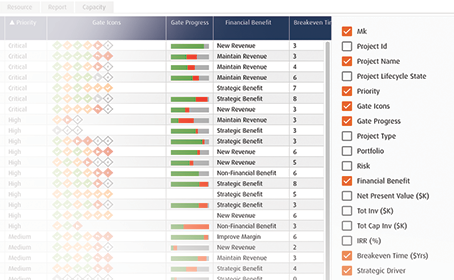 Every Stakeholder sees exactly what they need
Customize your personal views within Innovator. Only see the projects you are interested in and set your own KPIs. Refined permissioning ensures users only have the views and functionality they need.
Maximize individual efficiency
The extended team members are often seen as a bottleneck because they are working on multiple projects and multiple priorities, and don't report exclusively to the PM or PMO.
Innovator's superb personal task reporting ensures the entire organization shares priorities.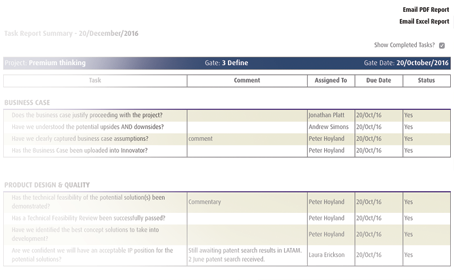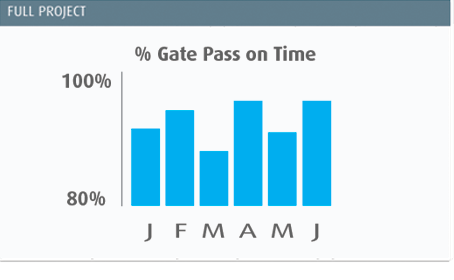 Maintain control through real-time analytics
Portfolio success can be impacted if critical path tasks are not completed on time.  With Innovator™ dependencies are clear and risks get flagged immediately.  Strong process metrics enable you to monitor overall performance, facilitate continuous improvement, and send notifications to project teams.
Generate superb reports at the touch of a button
One click, real time project summaries provide high quality information to senior managers while reducing the reporting burden on project teams.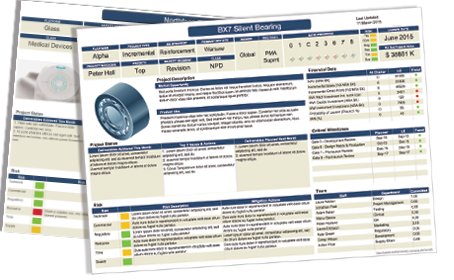 Let us show you how this works