See the status of your whole project portfolio – at a glance
Live dashboards bring visibility and control to your entire portfolio pipeline, enabling you to prioritize projects and monitor milestones / KPIs in real time.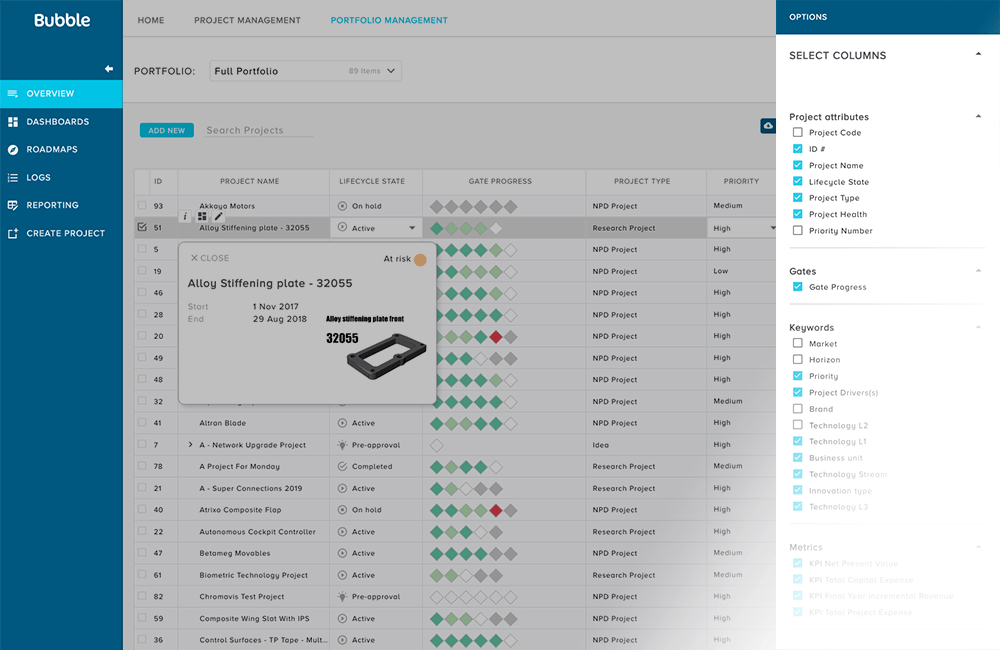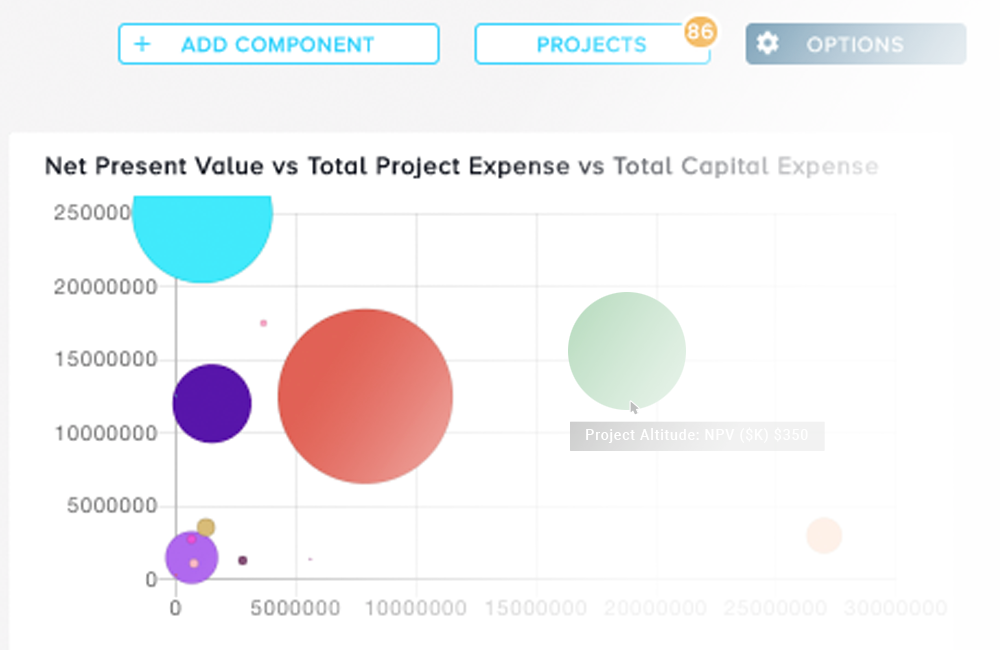 Balance your project portfolio
Compare investment requirements, growth opportunities, and risk factors, according to business unit, product / project, or other attributes.
Track project and portfolio finances
Financial performance dashboards provide aggregated metrics based on projected future earnings, portfolio investments, Net Present Value (NPV), or other KPIs.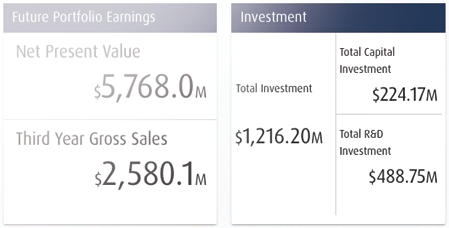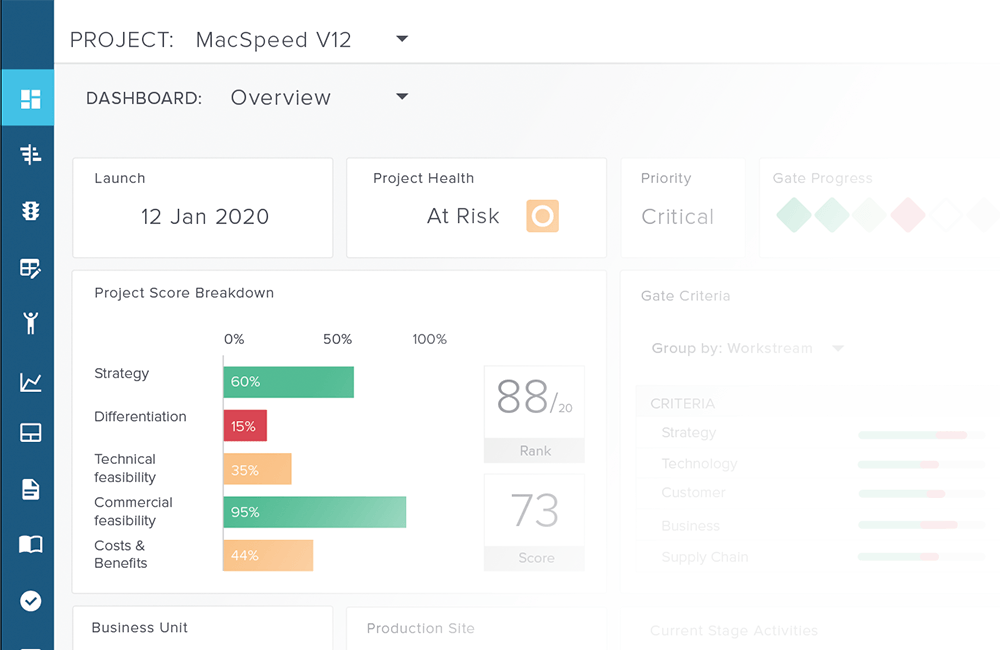 Create configurable scorecards
Easily identify the most promising projects for development.
Bubble PPM™ has powerful and configurable scorecards for evaluating, ranking, and prioritizing early stage projects on equal terms, even before you have any hard numbers in place.
Maintain control through real-time analytics
Portfolio success is impacted when critical path tasks are not completed on time.
Strong process metrics enable you to monitor overall project portfolio performance, facilitate continuous improvement, and send notifications to project teams.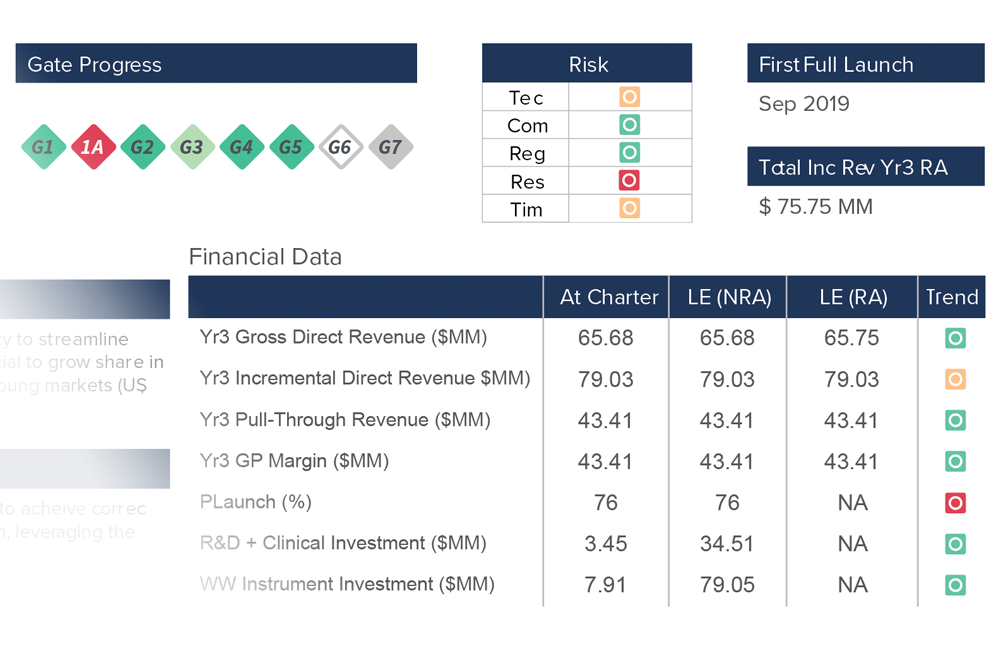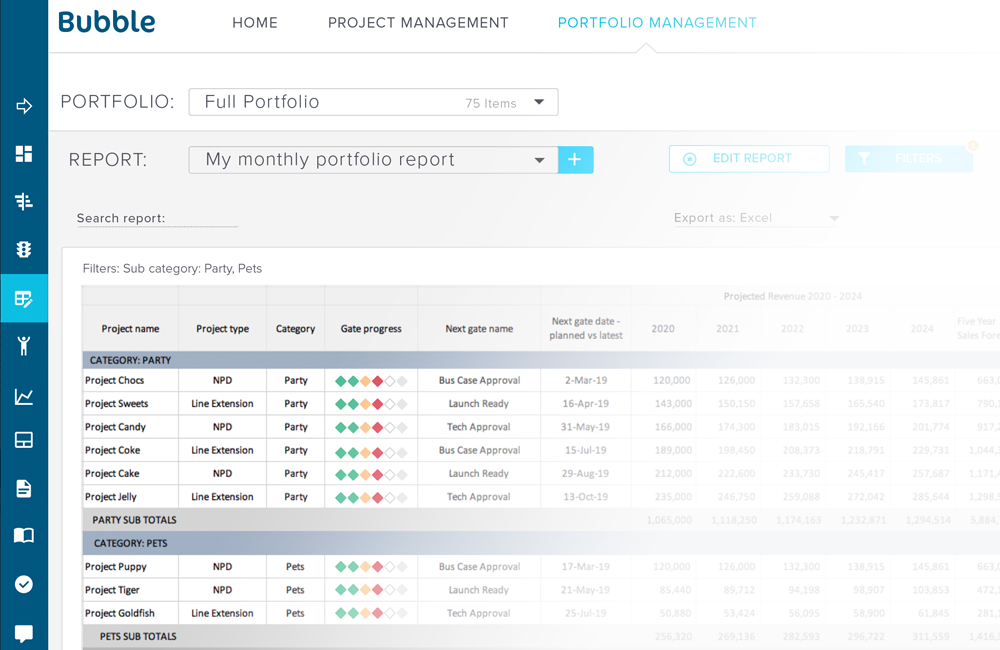 Create standard and custom reports
Report builderSM is a user configurable module for building standard and custom portfiolio reports.
Automatically populated with the latest data, reports can be accessed, filtered, or downloaded, at any time.
Track resource requirements across your project portfolio
Visualize the workloads of whole departments, projects, and individuals to identify bottlenecks and reallocate resources.
Consider priorities against delivery objectives by running scenarios to show the impact of decisions.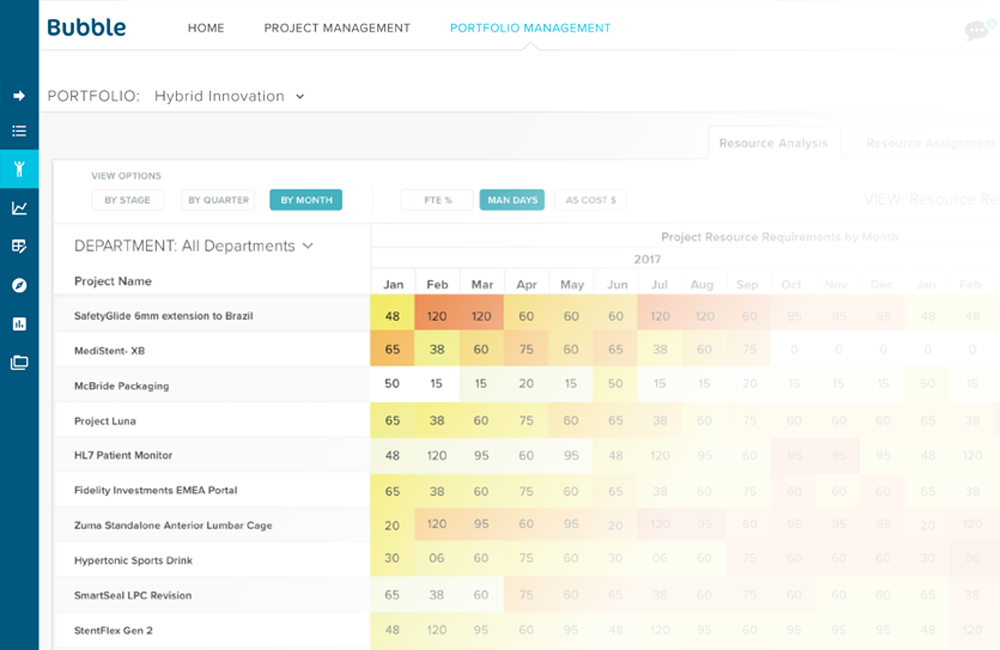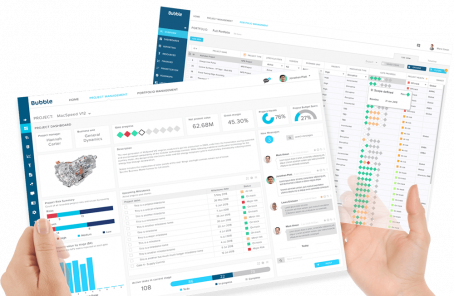 …Alongside features that "truly make life easier":
Real-time metrics

Automated reporting

Governance and process templates

Collaboration and communication tools
See our Project Portfolio Management
tools in action
SaveSave