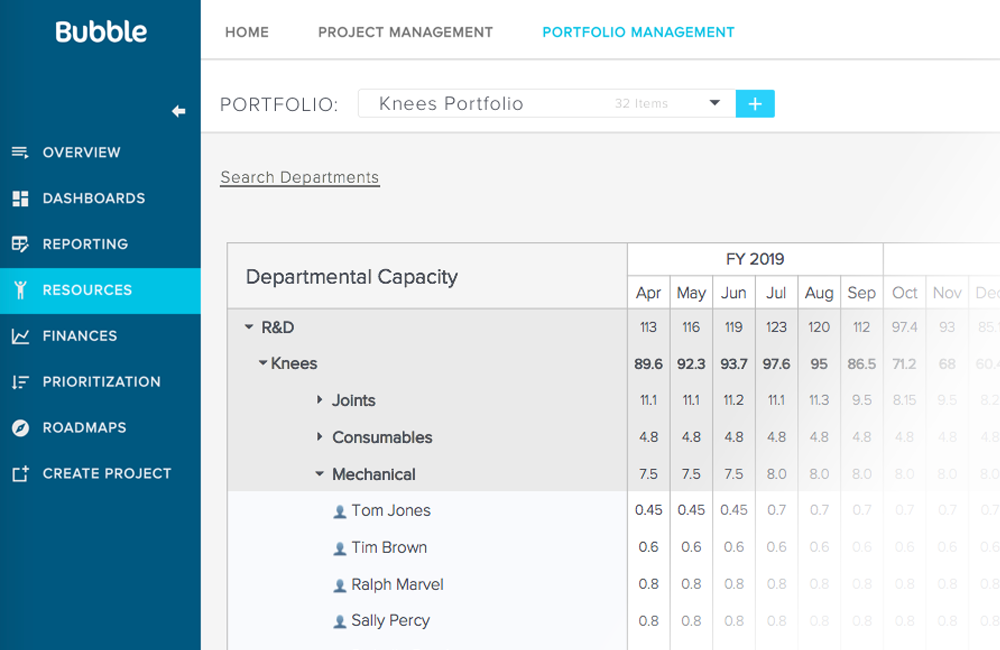 Plan for the resources you are going to need
Rough cut capacity planning ensures critical, future resource requirements are immediately visible.
Maintain standard resource profiles for different project types to enable efficient and accurate resource planning, even for early-stage concepts.
See total resource requirements and spare capacity
Advance plan requirements for individuals, projects, or whole departments.  Spare resources, resource shortfalls, and actual vs. plan comparisons can be made at the touch of a button.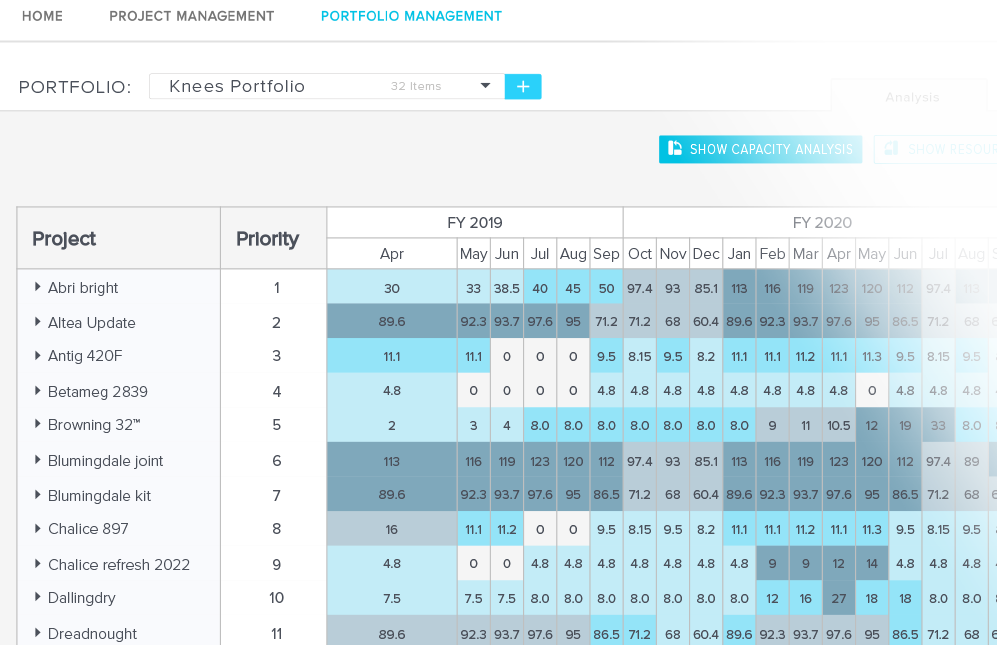 Make efficiency improvements
Verify at a portfolio level, that there is sufficient resource available to meet the requirements of the key projects in your pipeline.
Because data gets consolidated across the system, resourcing and delivery teams can work together to optimize the selection and prioritization of projects.
Avoid bottlenecks by balancing workload
Monitor functional work loads vs. capacity, enabling bottlenecks to be anticipated and managed.
Inform short and long term staffing plans to ensure organizational goals get delivered on time.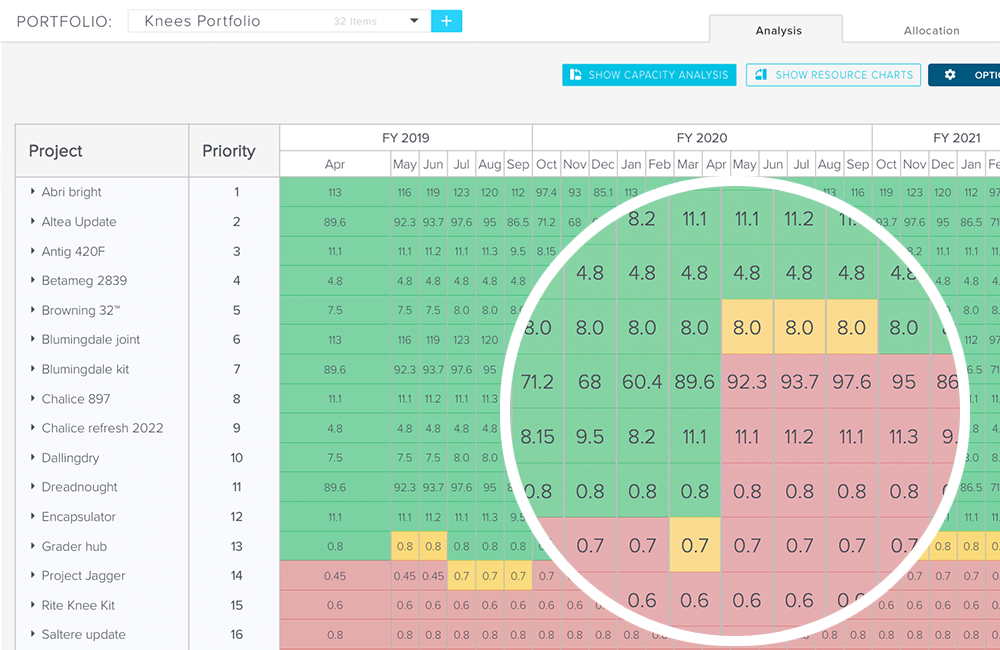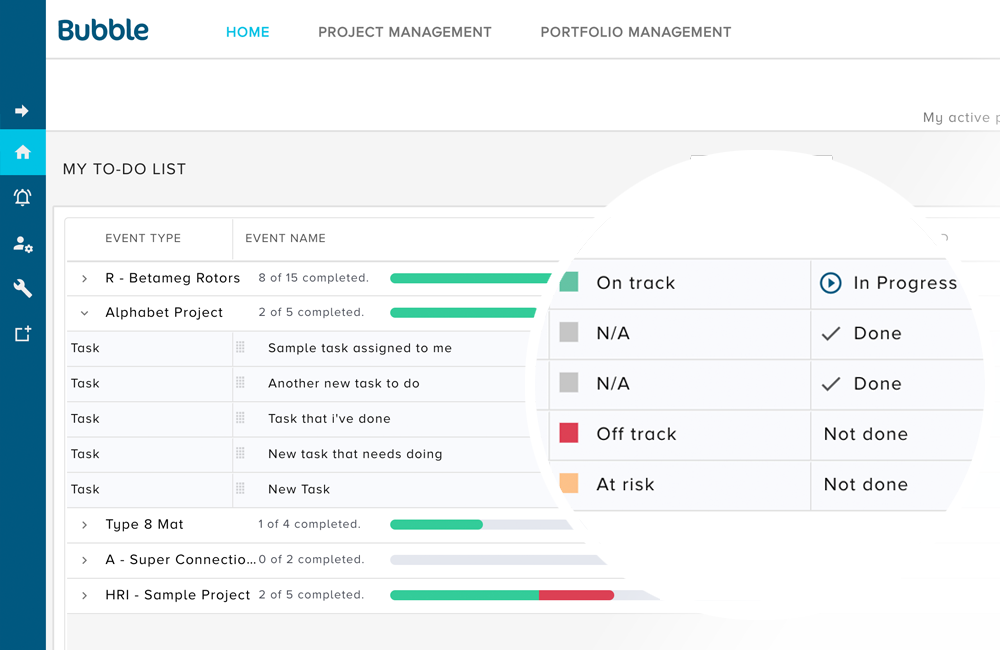 Maximize individual efficiency
Extended team members are often seen as a barrier to progress because they are working on multiple projects and priorities, and don't report exclusively to Project Managers or the PMO.
A personal 'My To-Do List' ensures that all personal and project priorities are clear and consistent across the portfolio.
Chart resource usage by function
Ensure your highest priority projects get resourced first.
See where resource utilization runs out across projects, programs, departments, or the full portfolio.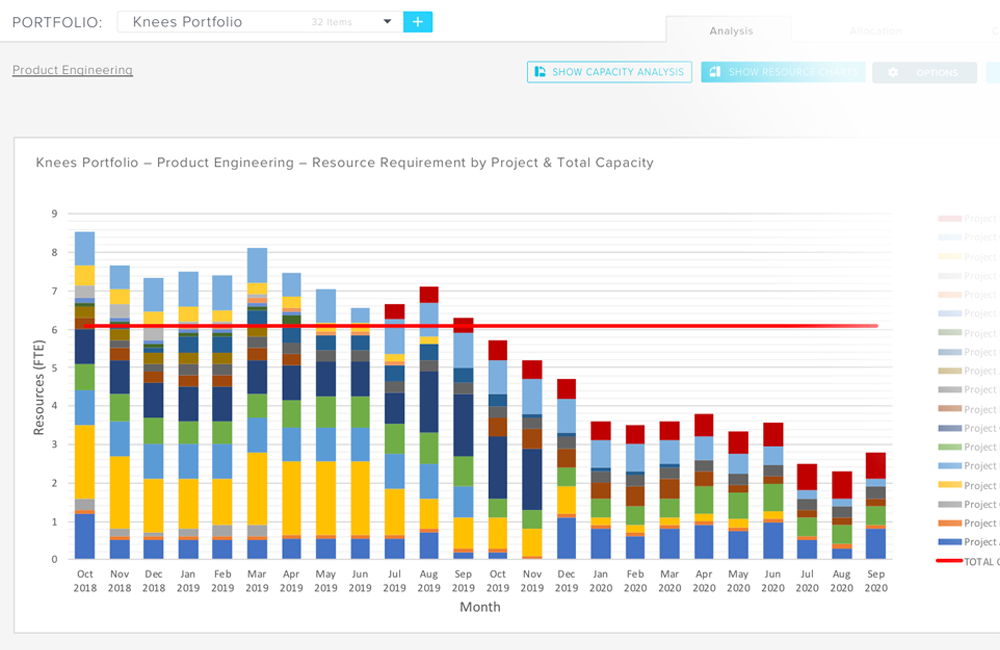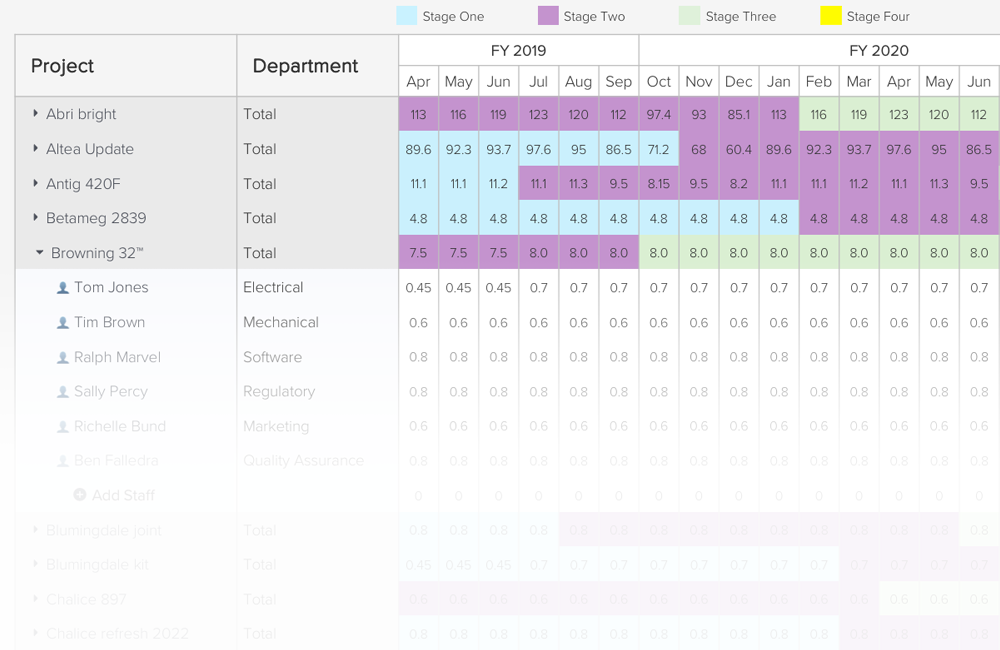 Allocate resources by project stage
Accommodate periods of intense activity more easily, by highlighting resource requirement by project stage.
Rolled-up data can also be exported for the purposes of resource audits and reports (e.g. R&D tax credits).
Alongside features that "truly make life easier":
Real-time metrics

Automated reporting

Governance and process templates

Collaboration and communication tools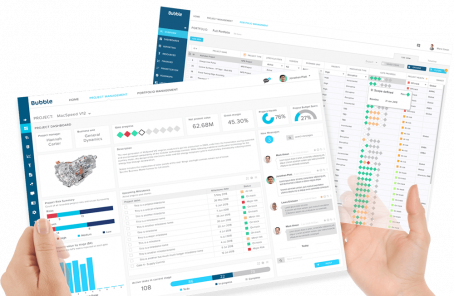 Let us show you how our
Resource Management tools work