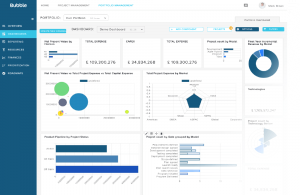 See the status of your entire portfolio in real time 
Configurable portfolio dashboards provide a rolled-up view of the full portfolio, or any subset.
View and compare projects or programs by status, type, platform, business unit, or other parameters.
Align projects to changing needs
Prioritize projects according to expected benefits, costs, feasibility, and other factors.
Changes are instantly reflected throughout the application, ensuring a common understanding of priorities across the organization at any given time.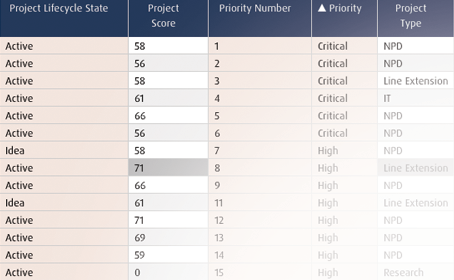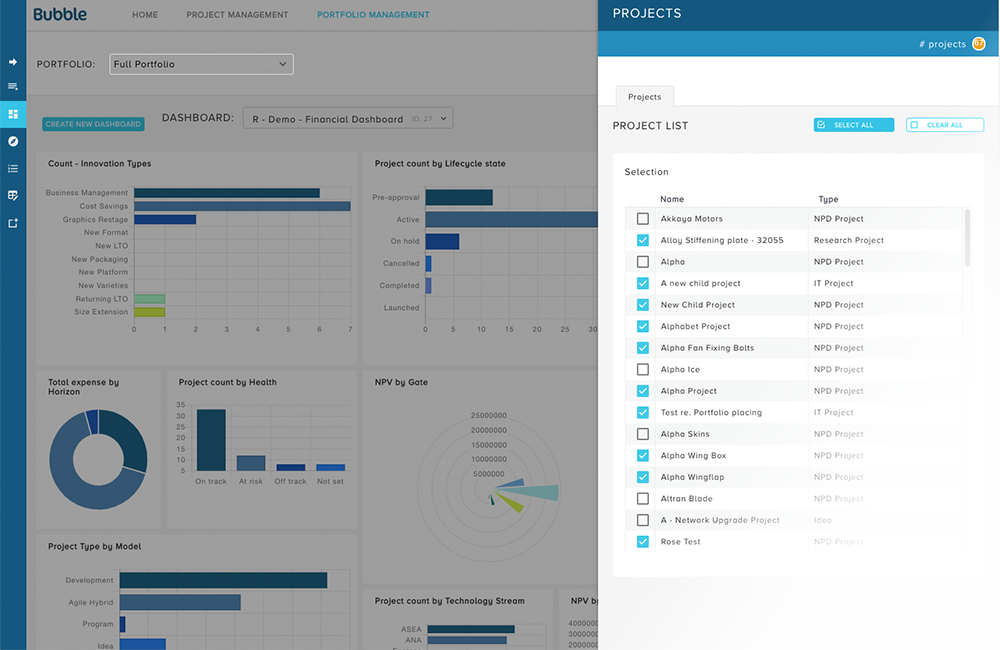 Create 'What-if' scenarios
Consider current and hypothetical portfolios by exploring alternative scenarios and illustrate the impact of decisions on Project selections, allocations of budget, resources and more.
Communicate your vision, through roadmaps
Create interactive roadmaps to link and monitor any number of dependent elements within your portfolio.
Single or multiple maps can display your entire landscape or just a subset of a particular roadmap.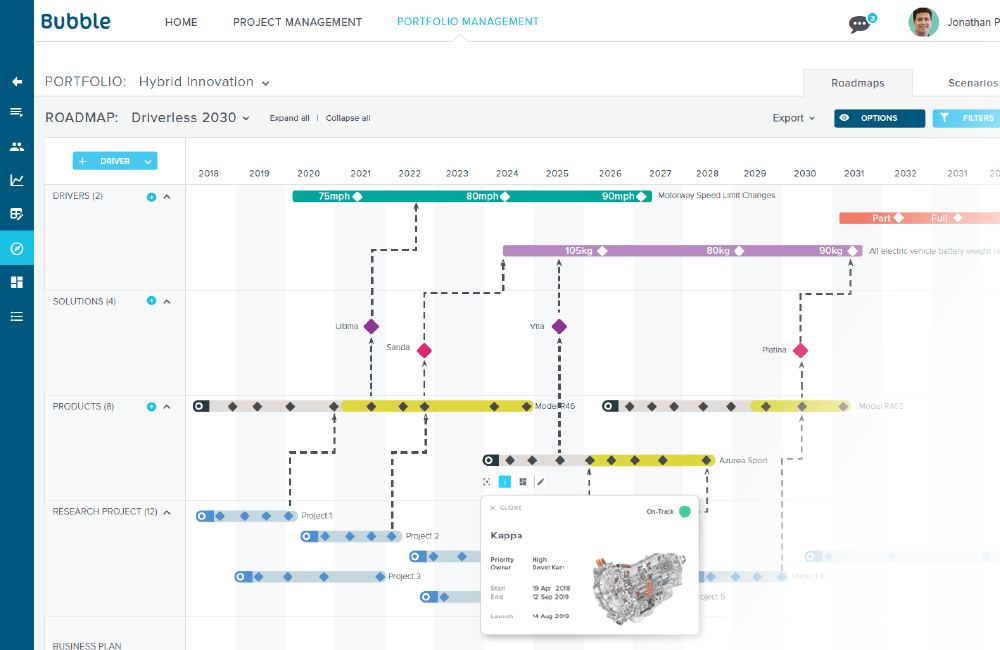 Monitor all risks and issues
See and manage all project status, risks, and dependencies across various dimensions. Dive into the detail of a specific challenge, directly from your dashboard.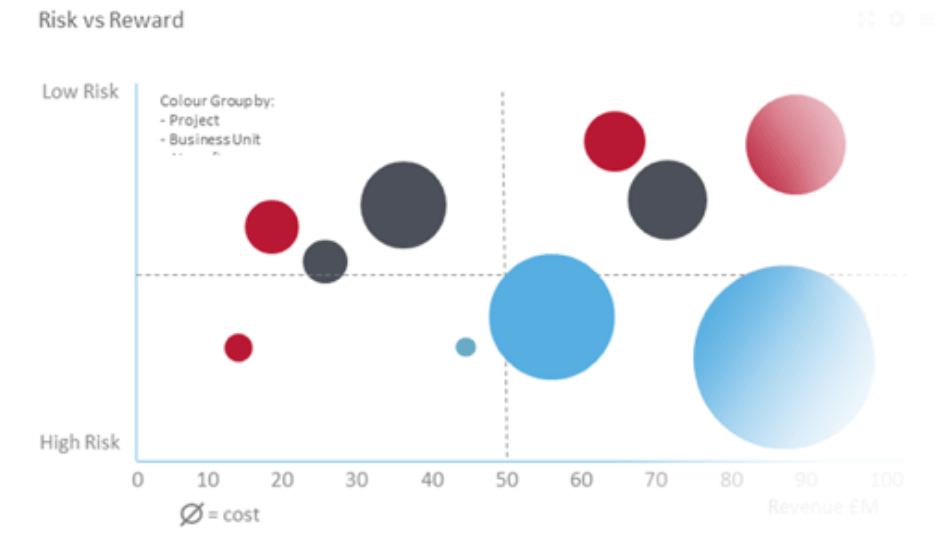 Align your investments to your strategy
Allocate your budget across your strategic goals and monitor actual levels of investment as you progress through delivery.
Develop a balanced portfolio
Balance risks, optimize launch timings, and ensure that all parts of your business are being sufficiently supported by development teams.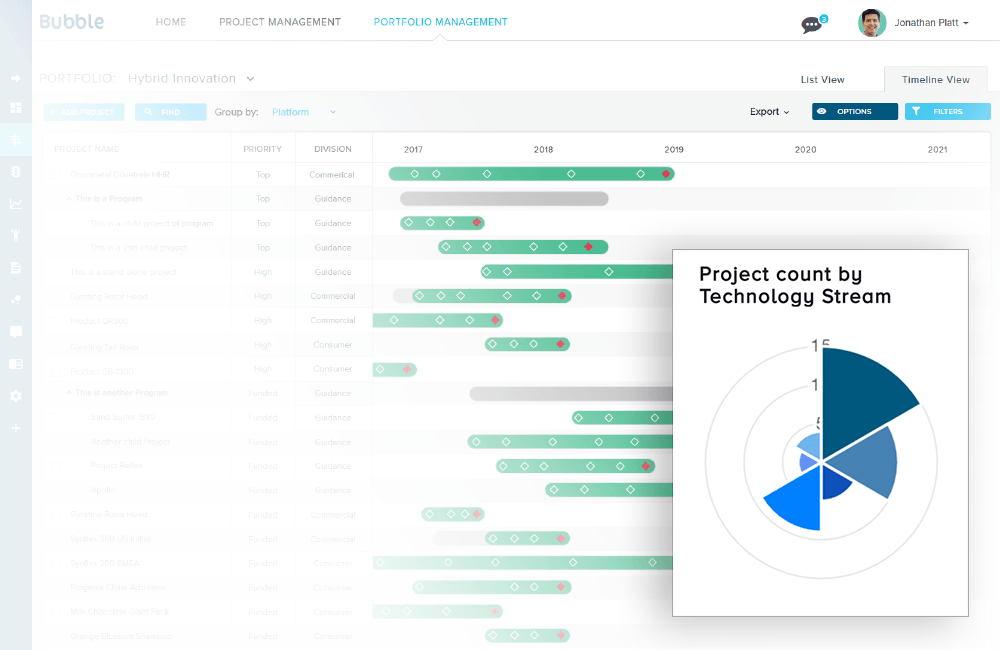 Alongside features that "truly make life easier":
Real-time metrics

Automated reporting

Governance and process templates

Collaboration and communication tools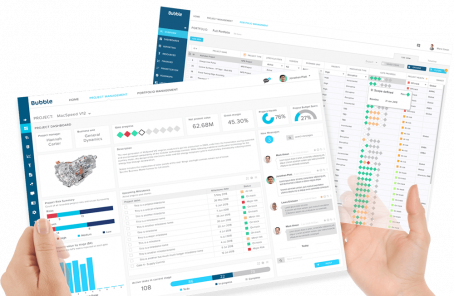 Want to 
improve
your
strategic planning?
SaveSave