With Innovator™  you Create Higher Value Portfolios
A multi user, team collaboration and decision tool
Innovator™ has been designed to deliver higher value portfolios that accelerate growth by bringing control and efficiency to your process. Delivering up-to-date and seamless management and reporting capabilities, it's easy to ensure the right people have the correct information in the format that they want it.

Selecting the 'right' projects and prioritizing them appropriately is a crucial foundation for achieving the objectives – both strategic and financial – set out by the organization. Effectively managing a pipeline of projects presents a number of challenges, including how to best allocate limited resources, as well as how to ensure a robust and consistent process for successful project execution, among others. Bubble Innovator™ combines fresh thinking and best practices into our Project Portfolio Management software, providing users with robust project governance and portfolio management processes.
System Goals
Focus on What You're Going to Do, Not Just What's Already Been Done
Helping organizations to manage risk, prioritize expenditure and deliver higher value portfolios that accelerate growth, Innovator™ supports leaders by connecting business strategy to the process. It brings control and efficiency to:- Portfolio Analysis and Reporting.
– Project and Risk Management.
– Project Business Case and Financial Management.
– Management of Stage (or Phase) and Gate Processes.
– Resource Management.
– Task Management.
– Reporting of Real-time Project Status.
– Technology / Portfolio Roadmapping.
System Benefits
Innovator™ Brings Control and Efficiency to Your Innovation Process
At its simplest (and perhaps purest) level, Portfolio Management is about defining a product development roadmap that will deliver the desired growth goals, and then ensuring that the resources are in place to enable its delivery. It is important to get the balance of projects right and manage those projects effectively. In practice this is of course much harder to achieve. With conflicting organizational demands, leaders can struggle to ensure their project and product portfolios contain a sufficient number of high-value projects, that their portfolios are balanced, and that they maintain an appropriate number of projects. All of which must be free of undue delays and achievable within the resource constraints of the business.
The right portfolio is more than just a list of the 'best' projects. It's the collection of projects that works together best to achieve the goals of the organization. A single-source of truth for fact-based decision making, Bubble Innovator™ will enable you to:
Streamline your Project and Portfolio Reporting.
Improve your Levels of Project Visibility and Control.
Analyze and Refine Project Portfolios to Ensure they are Optimized.
Make Interdependencies Between Projects and Programs Clear.
Ensure your Projects Align to Strategic Goals.
Establish Quality Assurance (QA) on Project Delivery, by using Clear Gate Criteria.
Forecast the Impact of Future Investment Decisions.
Improve your Prioritization of Projects.
Highlight, Monitor and Manage Project Risks.
Increasing the Number of On-Time Launches.
Shorten your Project Lead Times and Reduce Re-work.
Better Balance Resources and Forecast Resource Requirements.
Support Continuous Learning and Process Improvement.
Good Portfolio Health Matters: "77% of companies with healthy innovation portfolios anticipate achieving their 5-year revenue growth goals"
"Key projects are too often crowded out by a flood of short term incremental projects. Helping business partners make better decisions about those incremental projects—not increasing their belief in the value of longer-term projects— is much more successful at improving portfolio health".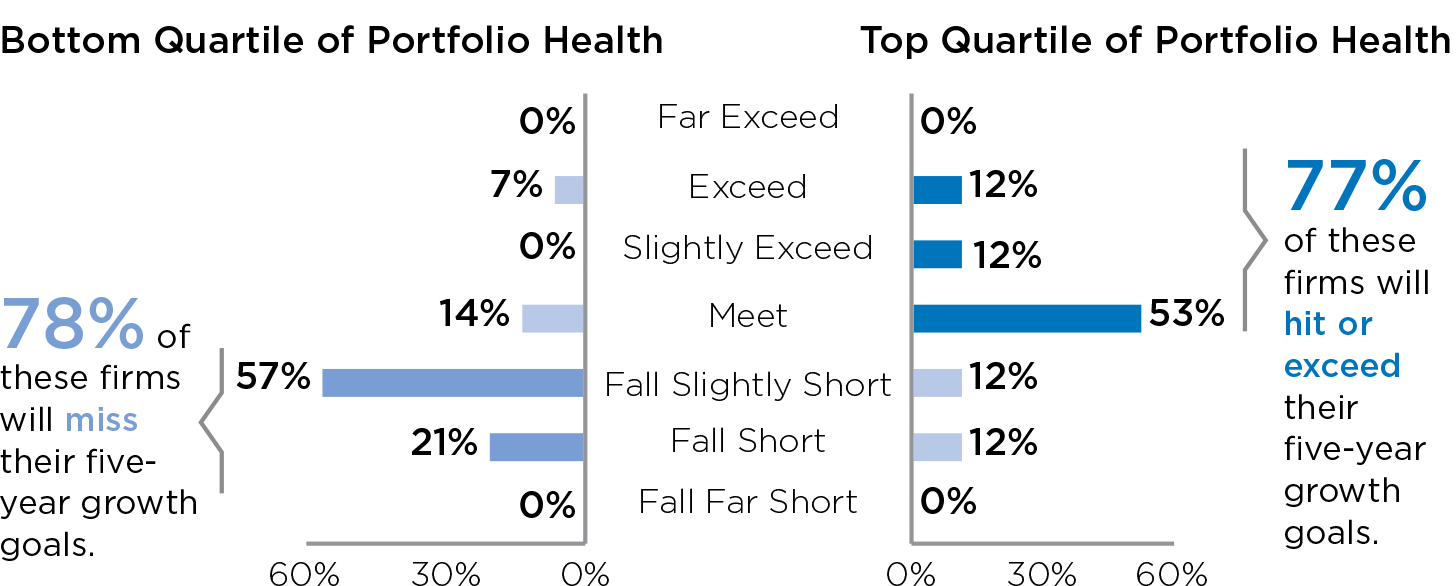 Source: CEB: Preventing Dangerous Trade-Offs in Your R&D Portfolio Report 2015
Let us Show you What Innovator™ PPM Software Can Do