PPM Software for Med Tech & Medical Device Companies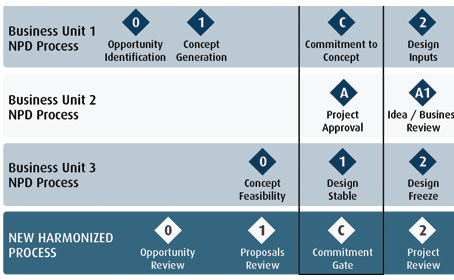 Harmonization of process
Mergers and Acquisitions (M&A) are not unique to the med tech sector, but they are common. Our PPM software and process consulting services help eliminate the pain of process harmonization.
Delivering a global view, and adherence to a common agreed workflow, Innovator™ enables you to align and manage divisions, programs and projects (regardless of type, size or phase of maturity).
Roadmapping
Innovator's roadmapping tools allow you to link strategic drivers to research, new technologies and product development pipelines.
Making it easy to view, assign and report upon project dependencies, regardless of pipeline maturity, funding status etc.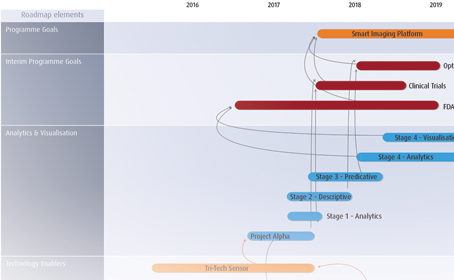 Research & Technology portfolio management
Med tech can require a special type of process management. Research & Technology programs may need to be connected but managed separately, through their own development gates.  Innovator's configurable project dashboards ensure investments are optimized and dependencies get tracked.

Link revenue from enabling research to future products
Our Med Tech configuration of Innovator™ has a range of specifically designed modules to help research teams target investments and link revenue from research to future products.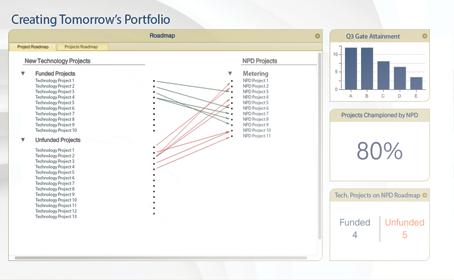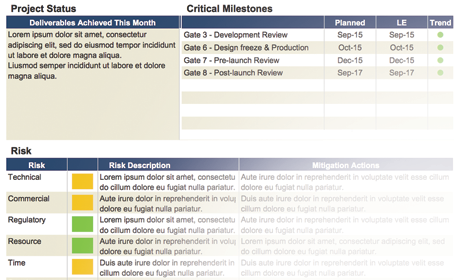 Monitor regulatory submissions & clearance 
The majority of problems affecting Medical Devices get introduced during the early phases of development.
Innovator's 'change record' and data archiving tools help you adhere to requirements for quality systems such as Design Control and Design History File (DHF) reporting.
Management of Supply Chain Risk (SCR)
Managing supply chain risk helps device developers ensure their go to market strategy stays on track.  Innovator™ allows you to incorporate supply chain design, rules and dashboards right into the heart of your development process.  No other PPM software provides this level of support in transitioning development activities towards operations and distribution.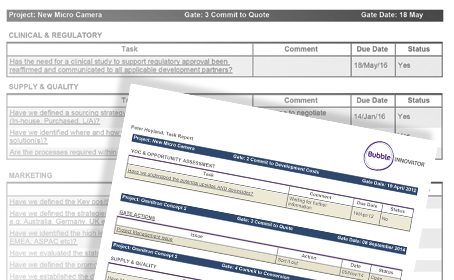 Task driven reporting
The complexity of Medical Device development can make it hard to know who's responsible for what.  Innovator™ allows each user to view their personal tasks and responsibilities according to the projects, departments or portfolios they work with.
Upcoming activities can be reviewed, shared or re-assigned with ease.  Completed activities get rolled up to the system level for automated status reporting.
Strategic Portfolio


Planning
Project / Phase-Gate Management
Want to see the value of our
med tech PPM software configuration?