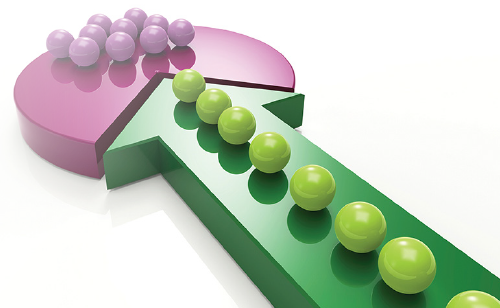 Maintaining momentum in the Product Development pipeline after mergers and acquisitions (M&A).
How to align portfolios, projects and processes when all that you have in common is difference.
DOWNLOAD WHITE PAPER
Click HERE for instant download
Introduction
When we consider the many changes mergers and acquisitions (M&A) impose on those involved, there's a tendency from both 'sides' to focus first on apparent differences between 'us' and 'them'.  The idiom "it's like comparing apples to oranges" is an oft heard vocalization of the seemingly 'incommensurable challenges' that prevent the creation of a shared sense of purpose.
As managers however, we have a practical responsibility to quickly overcome any differences between entities in order to achieve the main goal: Maintaining momentum in the newly enlarged opportunities pipeline.

In this outcome-focused white paper, we illustrate the steps required to align, harmonize and compare projects on equal terms within a merged (post-M&A) Project Portfolio.  Most importantly, the paper identifies up on what you can do, at a practical level, when it becomes your job to unify the differing process methodologies of two (or more) management regimens.
Key themes
Dealing with the 'us' and 'them' challenge.

The impact of mergers and acquisitions (M&A) on legacy projects.

Making unity of purpose your goal.

Bringing commonality to the incomparable.

Starting your alignment process.
If you'd like to learn how Bubble's Project Portfolio Management software could further improve your process, please follow one of the links below or contact us.
To discover more about our PPM Software platform, click an icon below:
About Bubble
Bubble is a leading provider of cloud based Project Portfolio Management Software. Our Bubble PPM Software helps organisations to select the right projects, execute them reliably, and improve productivity across their enterprise. Currently trusted to manage over $4 Billion worth of projects worldwide, we have instances across a diverse and global customer base.